Contemporary. Expansive. Expressive.
We were faced with an interesting challenge: create a beautiful, modern home while maintaining the same original house footprint with materials and appliance that were sustainable and environmentally friendly. The result was one of our most exciting and rewarding projects to date.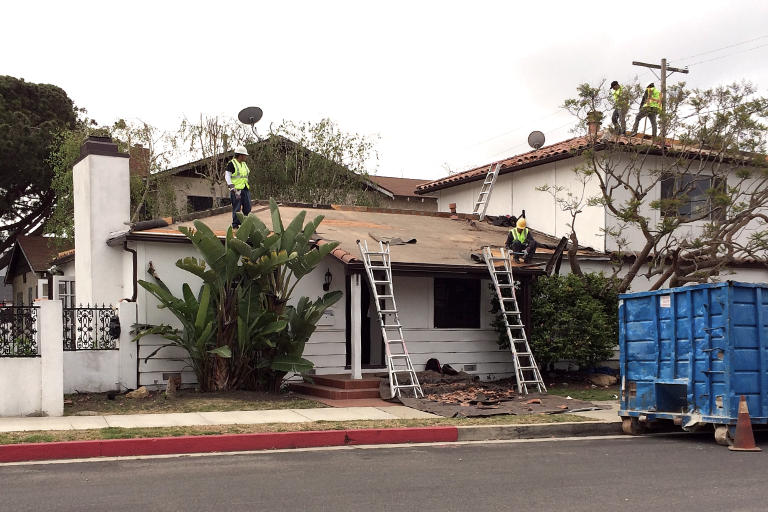 The start of demolition. Although challenging, over 50% of the existing house materials were recycled or repurposed.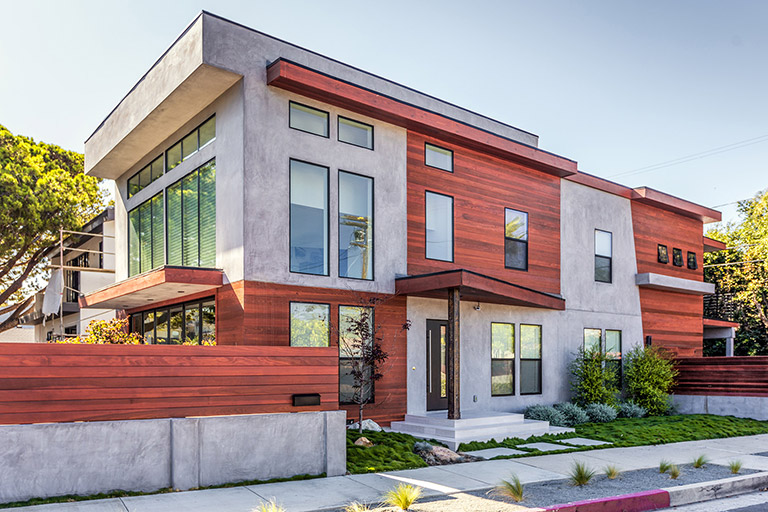 The incredibly beautiful finished house! Construction strictly adhered to building with sustainable materials like the exposed concrete finish and redwood accents that give the home a refined balance of organic modernism.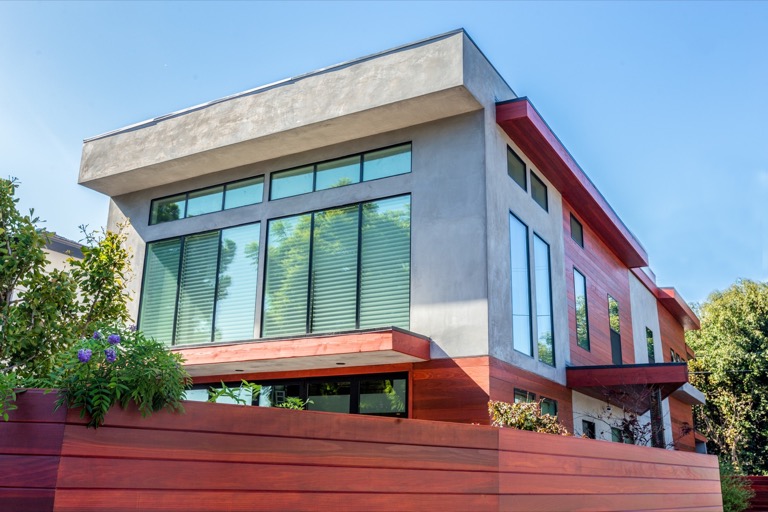 The overhangs were designed with two purposes in mind, to architecturally enhance the exterior by creating features with movement and depth, secondly, to support the energy efficient Low-E dual pane windows and doors in reducing utility bills.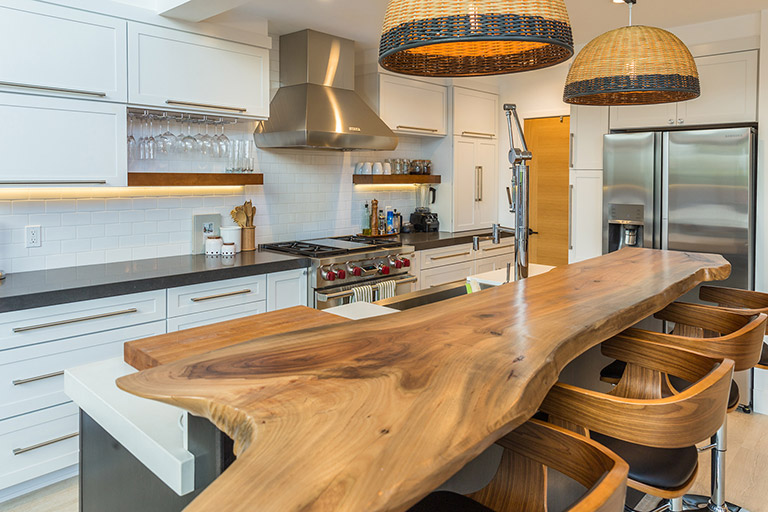 The kitchen island countertop was cut from a single piece of oak and compliments the bar stools wood finish and custom made pendant lights.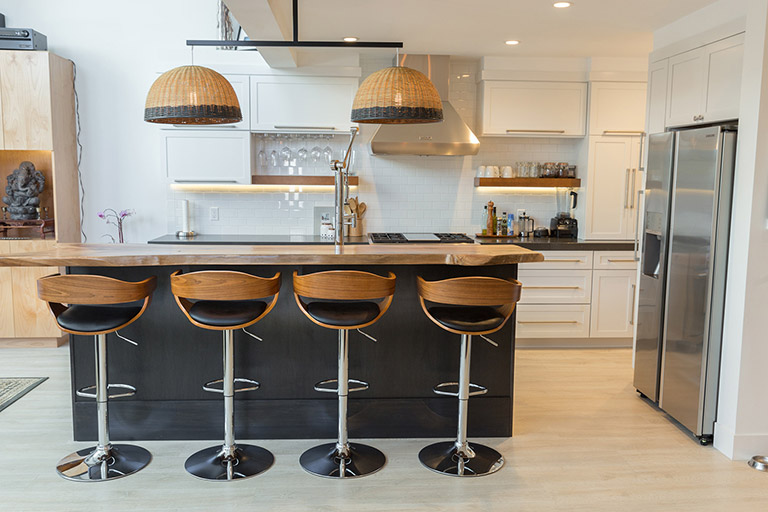 The view from the dining room shows a well-balanced, modern organic kitchen with a nice spread of light and dark materials. Also shown is the custom-made wicker pendant lighting.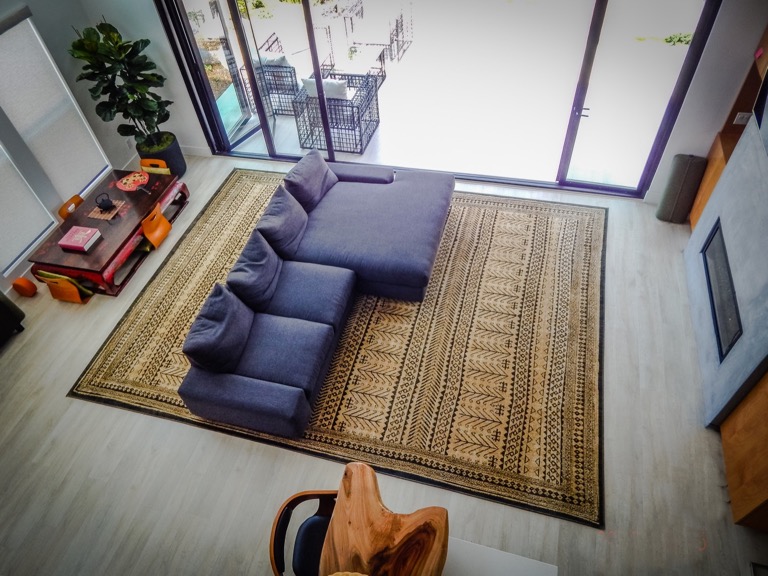 Loft view of the relaxing open area living room with a 20 foot ceiling, sustainable flooring, and warm modern energy efficient fireplace. The wall of glass retracts, creating an amazing indoor/outdoor living space.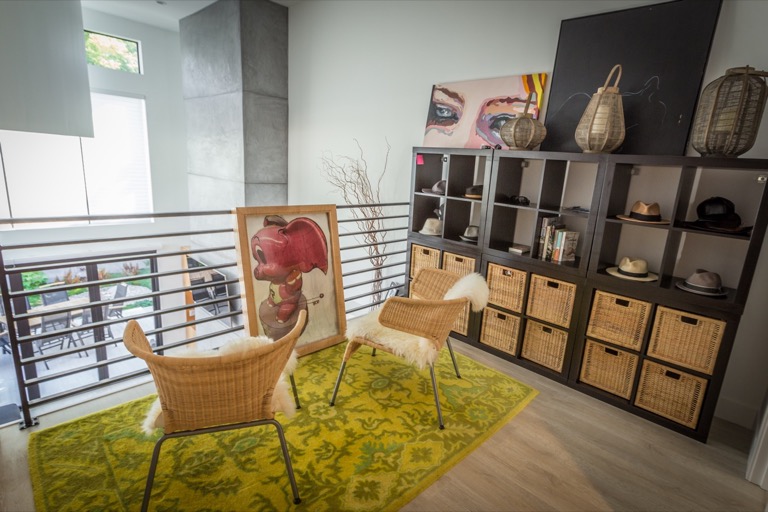 The loft area is a perfect reading or meditation space with tranquil views of the outdoors. The steel railings give you unobstructed views and match the exterior railing style creating a unified architectural flow between the interior and exterior.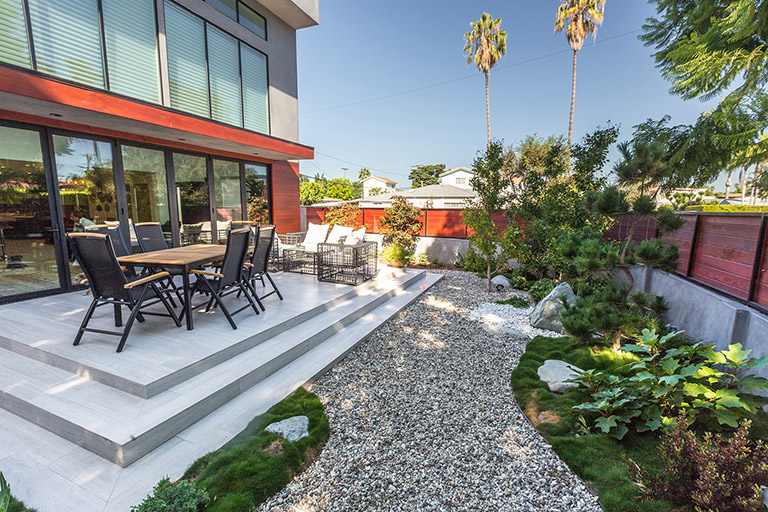 The beautiful outdoor living space and west-coast garden finishes off this masterpiece.